NEW VOLUNTEERS:
Please look for your shift below to verify your training option before completing the online training.
Only some shifts are eligible to complete our Online Training (general training video, quiz, and shift-specific written materials). 
It may be mandatory for you to attend an in-person training instead if your specific shift and/or role requires in-person training.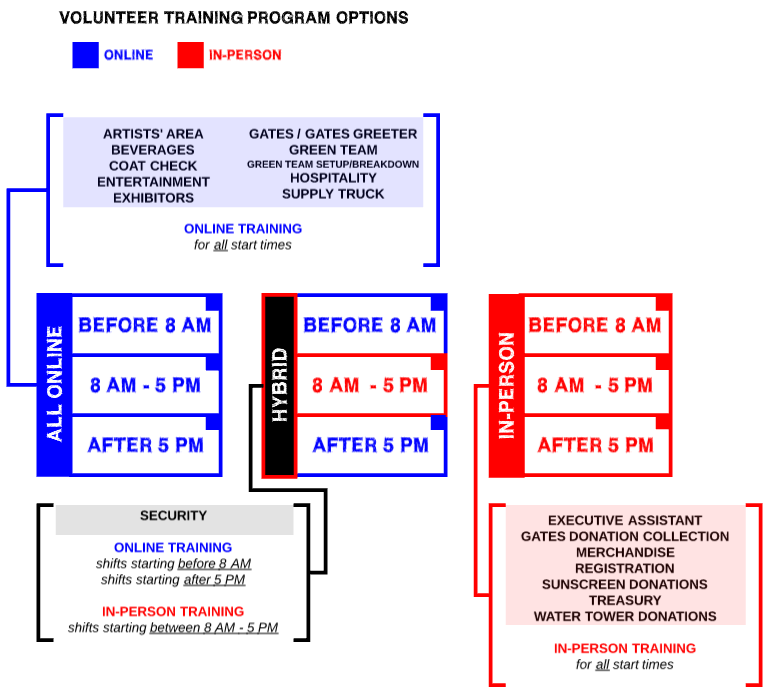 UP YOUR ALLEY 2017 VETERAN VOLUNTEERS:
Please look at your registration confirmation email for the training requirements specific for your shift. If you are exempt from completing Online Training or In-Person Training again, please review this important information before Fair Day. In particular, the Volunteer Check-In Booth will be in a new location (Dore and HOWARD Street) from prior years.
Questions? Contact the Volunteer Coordinator of your Beneficiary organization.
**If you are volunteering at one of our PARTIES, please see the Shift-Specific Training Section. You can complete your training requirement by reading your Shift-Specific training materials.